Send Inquiry
Killing all unwanted weeds & undesirable objects in your fields with our range of Insecticides such as Agriculture Insecticide, Chlorpyriphos Insecticide...
About Us
Insecticides are an integral part of a farmers life. Not only are they used by various farmers during crop cultivation for removal of unwanted weeds that grow with the plants and crops but are also used in various industries for protection of seeds. We, AG-Grow Products Ltd. understand this requirement and that̢۪s why we have come up with idea of producing our own line of insecticides. We are a proud manufacturer and supplier of a wide array of insecticides which includes Imidacloprid 17.8 Percent SL Insecticide, Phorate 10 Percent CG Insecticide, 100 Gm Acetamiprid 20 Percent SP Insecticide, Chlorpyrifos 2 Percent EC Insecticide, Chlorpyriphos 20 Percent EC Insecticide, Cypermethrin 10 Percent EC Insecticide etc.


Most Popular Products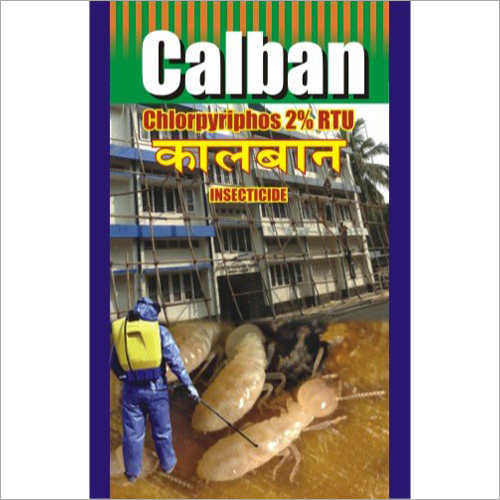 Due to the rich market experience and knowledge, we are counted among the well known manufacturer and supplier of Chlorpyrifos 2 Percent EC Insecticide. This insecticide is useful in eradication of pest in agricultural products such as fruits, vegetables, grains etc. This product is recognized as a potential pest control products, and spruce budworm in agricultural products. Moreover, our Chlorpyrifos 2 Percent EC Insecticide is made up with optimum quality chemicals that make this product far ahead from the other market product.

Our Team and Infrastructure

Our team consists of quality professionals who are from multiple domains. They know their work theoretically as well as professionally The kind of efforts they put in for completing their task on time is commendable. We have a state of the art infrastructure facility which helps us to do different tasks very efficiently and in a very productive way. We have various facilities for executing different types of work such as department for manufacturing, a separate department for quality checks and control and a separate unit for packaging and delivery of products. Our team has helped us sustain our repute in the market and has helped us gain new clients as well as get recurring orders from many of our existing ones.

Why Us?
Being in the manufacturing of insecticide industry since 1986 gives us immense pleasure that our clients have deeply valued our work and has given us a chance to serve them with our potent insecticides products. Moreover, our panel of experts has always worked on making our products better with each passing day and has been successful in doing so over the past few years. Our success can also be seen in the way we have been able to retain our customers as well satisfy their business requirements with our products. Some of our other specialties which help us stand tall in the market are:

Timely Delivery of Products: We have tied up with various top logistics companies that ensure our products get delivered to our clients on time.
Wide Array of Products: We have a wide variety of products which includes Chlorpyrifos 2 Percent EC Insecticide, Chlorpyriphos 20 Percent EC Insecticide, Cypermethrin 10 Percent EC Insecticide etc., which are pure grade, have a longer shelf life as well as are very effective in killing pests, weeds etc.
Modes of Payment: To ensure a hassle free payment gateway to our customers, we accept both forms of payment -online as well as offline.
Transparent Deals: We indulge in doing transparent deals with our clients and never engage in any malpractices.